L Artisan
By far my most expensive perfume purchase ever has been L'Artisan Iris Pallida 2007 Harvest. For those unfamiliar with the special harvest concept, L'Artisan picks one or sometimes two flowers each year where the harvest was exceptionally high quality, and makes a limited edition perfume based on that flower. They then put it in an exquisite etched bottle and box, and charge nearly $300 for 100 ml. That's why I split the bottle I bought, and I hoard my 20 ml portion to this day.
I must admit that I love most iris fragrances. There is something so cool and earthy about them, and yet they retain a chic quality-it's not a hippy earthiness, like patchouli can be. Some people dislike them because they come off as carroty, but I really enjoy that aspect. What I don't like is when iris goes metallic. Thankfully, Iris Pallida only verges toward carrot a bit and then gets a nice grounding from the woods in it. It starts out with a bright bergamot character, which is funny because bergamot is not listed in the top notes. That blends nicely into the rooty, yet also somehow buttery iris, cooled by vetiver and violet leaf, ever so slightly sweetened with anise, and then brought to roost with cedar and a touch of guaiac. There supposedly is ambrette, musk, orange flower, lily of the valley and rose in it too, but I don't really detect them.
Iris scents tend to last all day on me, and this one is no exception. When you take into account the staying power, the complexity, the limited edition aspect and the gorgeous packaging, it's easy come to the conclusion (for me anyway) that this is the best iris scent on the market. What I am not so sure about is whether it is truly worth being priced quite so far ahead of most other irises. When you consider that it's rather similar to Prada's Infusion d'Iris-infinitely cheaper and more available in the long term-it starts to look less lust-worthy. Nonetheless, if you have cash to burn you can buy it at www.luckyscent.com (and probably a lot more places I'm too lazy to look at) for $285. Use code MUA for free shipping.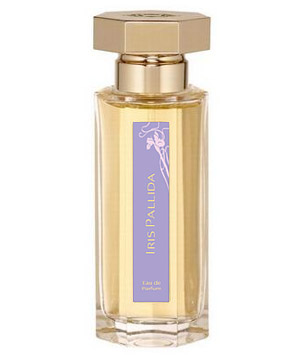 ---
All I can say is, it's a darn good thing I tested L'Artisan L'Ete en Douce at the same time as I did Carriere. Am I the only one that finds them astoundingly similar? And both are beautifully soft, clean fragrances, but for the money and possibly even just the nose, Carriere comes out the winner. I have to say, reading the notes, I thought I would hate L'ete en Douce: mint, linden, rose, orange blossom, hay, white woods, and white musk.
Ordinarily in a fragrance, rose makes me gag, orange blossom annoys me, and hay makes me sneeze. But other reviewers raved so about its soft summery appeal that I gave it a go. And while I won't be buying a bottle, I'm glad I did. The notes that I hate in this fragrance are quite muted, subdued by the linden and musk, particularly in the top notes. During the dry down, I become less a fan of it because the rose is more prominent (that's one of the reasons I hate rose notes…they almost always seem to eventually overwhelm everything else.) Carriere has the same powdery softness as L'Ete en Douce, however, for a fraction of the price.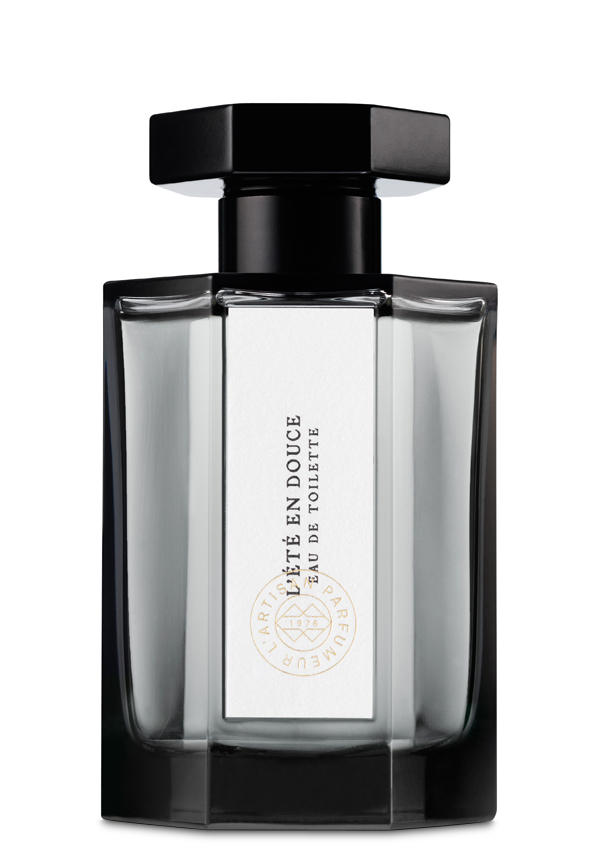 ---
L'Artisan's Bois Farine was the first of the line that I fell in love with. Who can resist its uniqueness? There is no other fragrance in the world that smells like it-a true feat, with so many smell alikes out there. Bois Farine smells like nut flour-it is cool, dusty, and dry. I can wear it in all seasons. In the winter, it reminds me of baking without being foody. In the summer, I find its dryness a nice contrast to DC's humidity. Predictably, Jean Claude Ellena is the nose behind it (I love JCE's creations). He created it in remembrance of a rare tree in the Reunion Islands whose flowers smell like flour (and how often do you get to say that?). Its official notes include white cedar, gaiacwood and sandalwood, white iris, farine flower, fennel seed. If L'Artisan ever discontinues this one, I will picket outside their New York store.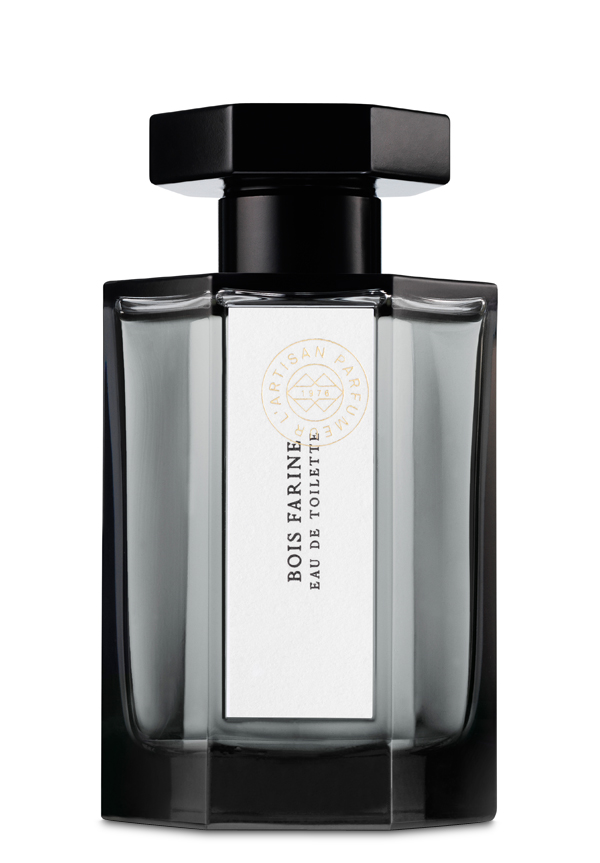 ---
Citrus scents are really hit or miss. A crisp, juicy citrus scent can be the best thing in the world on a summer's day. But the trouble is, if it's too sweet it smells like a creamsicle. Too bitter, and who wants to smell like an orange pith? There also seems to be a danger with citrus scents of verging towards an aftershavey smell. I've noticed this tendency in many citrus 'fumes. Unfortunately, L'Artisan's Mandarine Tout Simplement is guilty of two of these citrus sins. The opening is very bitter, though I do get a very distinct mandarin orange note as well. After a few moments, though, it begins to smell solely of cedar shavings and aftershave. Blech.
---
If you were looking at a recipe consisting of white pepper, licorice, honey, and milk, would you make it? Would it make your mouth water or your nose wrinkle? I was kind of torn between those two reactions when I read the notes for L'Artisan's Poivre Piquant. It kinda sounds intriguing, but then again…it kinda sounds awful too. Nonetheless, because it's L'Artisan and I have faith, I ordered a sample. Boy, am I glad I did. I think I'm going to have to save up and make this my next bottle purchase. L'Artisan masterfully blends the spicy kick of white pepper into a creamy, slightly sweet licorice base with a hint of something bright and citrusy. It's a wonderful gourmand scent. Each note is well behaved, never overwhelming its fellows-and that must have been hard to do, because white pepper and licorice can be very bold. What's more, I applied a dab before bed and it was still there the next morning. That's exceptional lasting power for L'Artisan.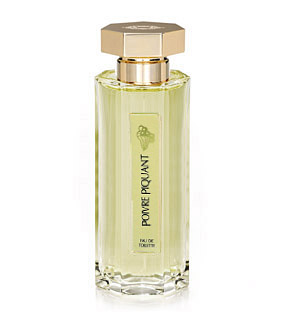 ---
If there is one fragrance house whose new releases I consistently get excited about, it's L'Artisan. And if there is a L'Artisan line that really ramps me up, it's the travel series, inspired by perfumers' journeys to exotic lands. So, you can imagine, Fleur de Liane really gets me going before I even sniff it. Well my sample is here. I dabbed it on my wrist. Oh man, it was worth the wait and all the anticipation made it that much better!
Fleur de Liane was inspired by Bertrand Duchaufour's trip to Panama. It's supposed to emulate the smell of a lush rainforest-emphasis on RAIN. There were so many ways this could have gone. The tropical route: fruits, lush flowers, etc, which has been done many times but could stand some reinvention. The woodsy route: trendy this season, definitely appealing to L'Artisan's customer base, and very "nichey." But no. Duchaufour, bless his brave soul, went the RAIN route! He tried to capture the humidity, the steamy vegetation, the battered earth, the slight hint of decay that accompanies rain in a rainforest.
I can think of two other fragrances that attempt to capture this dynamic: Demeter Wet Garden and Guerlain Apres l'Ondee. Neither succeeds, in my humble opinion. Fleur de Liane does. It opens with verdant wet leaves underlaid with guava. The guava is not fruity. It is, if anything, what lends the fragrance its most earthy tone, I think. It's the note that makes you think of vegetal decay. And I don't mean that in a bad way! I mean the smell of leaves underfoot when you step into a forest. Somehow, the addition of the guava note makes what should be fresh and foresty in this scent into something older, more sophisticated. I doubt guava has ever been used this way before. The tuberose note is apparent and lends a somewhat narcotic edge, and in the drydown verges toward annoying to my nose. But it is well balanced with vetiver and a nice, earthy patchouli that thankfully sticks to the underbelly and does not take over. Other notes include guaiac, moss, frangipani and magnolia (according to l'Artisan).
For an EDT, the lasting power is pretty good-about 5 hours on me.
You can buy Fleur de Liane at L'Artisan's website, and for a limited time you'll get a travel sized spray free with your purchase.

---
I like me some absinthe scents. Ava Luxe's Sweet Absinthe and Serge Lutens Douce Amere make my nose very happy. But both of these have a tendency to turn very sweet on my skin, so I thought perhaps L'Artisan's Fou d'Absinthe might be a refreshing different take on the green fairy fragrance. The official notes are: absinthe, star anise, dry pine, cistus, angelica flower, blackcurrant buds, clove, ginger, nutmeg, patchouli, pepper, pine needles, fir balsam. Sounds interesting, yes? It makes me think of icy hot with all that spice and pine action. But sniffing is believing, and this is one of those fragrances that makes me wonder what type of bloodhound nose can get all of the above notes from a concoction that to me is pine, pine, pine, and more pine. Really, this is like L'eau de Lumberjack on me. And it is totally linear, except that a bit into the drydown it starts to take on a slightly sour character that changes it into L'eau de Lumberjack Wearing Cheap Aftershave. It has no business being called an absinthe fragrance, as far as I'm concerned. Where is the wormwood? Where is the marvelous angelica, one of my favorite fragrance notes? Where are all the bold spices that should be jumping out and smacking my nose with their exuberance? And furthermore, this is an eau de parfum concentration, unlike most L'Artisans which are eau de toilettes. I suppose I should be grateful given how much I don't like the scent, but for an EDP, Fou d'Absinthe is decidedly weak.
But enough. If you have a bloodhound nose and think you can tease out more than pine notes from this fragrance, you can pick up a bottle from the L'Artisan boutique or Luckyscent, to name a few retailers that carry it.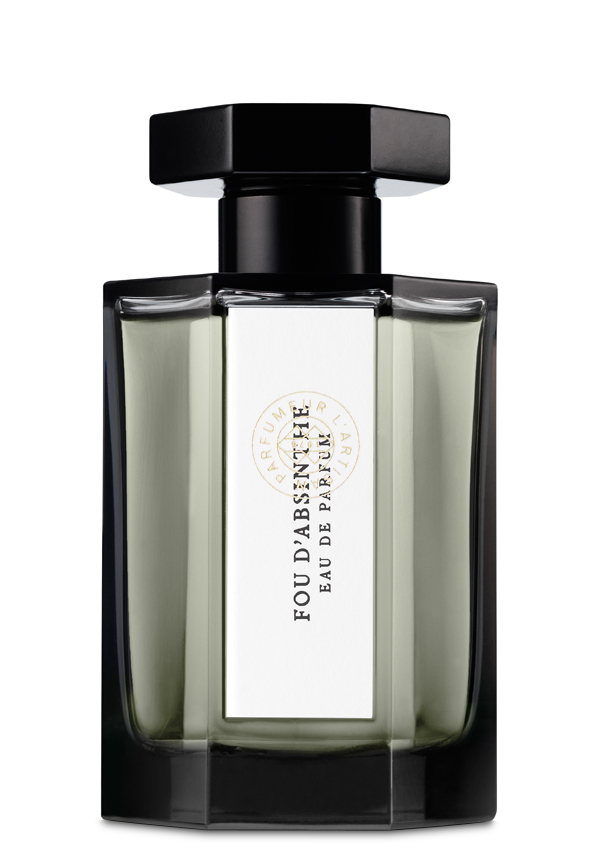 ---
Who doesn't look forward to another release in L'Artisan's travel series? Personally, I was particularly attracted to this one, Havana Vanille, as I've actually been to Havana. From what I recall, however, Havana smells more like exhaust, salty sea breezes, and frying things rather than the spicy rum and vanilla that L'Artisan's creation portrays.
Nonetheless, Havana Vanille does not disappoint. You might ask how they could possibly do an original vanilla these days, but Duchafour managed it. This is definitely gourmand but not at all foody. The vanilla is soft and powdery, but it is paired with a punchy rum note that gets even more edge with a hint of clove. There is also a vague smokiness to the fragrance that really intrigues me. It all combines to smell rather like a sophisticated rootbeer. The vanilla becomes more straightforward and sweeter as the scent dries down, which is somewhat sad to me, but all told, this is certainly a fragrance worthy of L'Artisan and certainly a must-sample.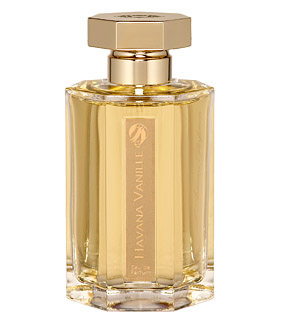 ---
I've been eagerly awaiting my sample of L'Artisan's latest, Nuit de Tuberose. Tuberose is either a big winner or big loser note for me. There is no middle ground. I adore Carnal Flower but I hate Fracas. And for L'Artisan, known more for light, original fragrances, to tackle a heavyhitting note was bound to intrigue. But sadly, Nuit de Tuberose should be called Nuit de Pink Pepper. The pepper note - at least on my skin - is so utterly overwhelming that it actually outscreams the tuberose, a note that is usually the screamiest of all. There is a vaguely soapy accord underneath it all, and I do detect the faintest hint of sweet, buttery flowers,especially in the drydown. But in all, I am tremendously disappointed. It's too bad, because the bottle sure is purty.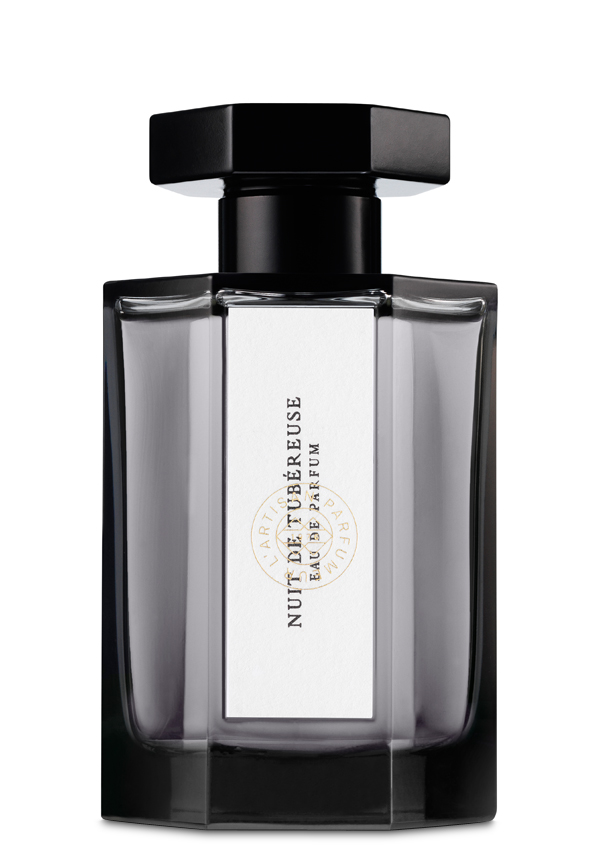 page revision: 8, last edited: 20 Jul 2010 23:06