Maitre Parfumeur et Gantier
MPG's Jardin Blanc sure sounds like one deliciously heady white floral: seringa, daffodil, honeysuckle, tuberose, leafy green, myrtle, mandarin, jasmine, ylang-ylang, clove, oak moss, sandalwood, musk. And the top notes surely deliver on that promise. The ylang ylang and mandarin add a bright touch of citrus to the sweet explosion that the combination of honeysuckle, tuberose and jasmine create. And on top of that, the daffodil and leafy green notes add a tempering freshness to keep it from being cloying. The problem is, 5 minutes into the drydown, the fragrance wilts like a daffodil on a Texas highway in July. The green disappears, as does the citrus, and you're left with what to me is a rather sharpened tuberose note. (Tuberose usually disagrees with me, though I do sometimes like it in combination with other things.) I'll be passing this one by.
You can buy MPG fragrances at the usual niche fragrance vendors, but the bottles retail for around $112. I'd hold out for some stock showing up at discount sites like www.parfum1.com or www.fragrancex.com. You can sometimes find them on there for under $70, a substantial savings. The downside, of course, is you'll have to put up with the hopelessly garish bottle.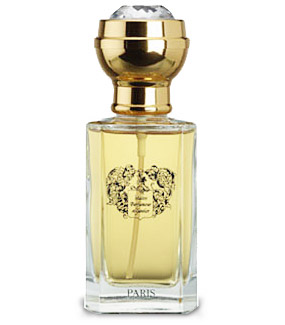 ---
Fraicheur Muskissime is one of MPG's musks, and it opens with a very tart bergamot blast that is quickly tempered by an avalanche of currants. I typically think of musks as being soft and subtle, but this is far from that. The musk mixes with the currant to form a very brash fruity haze that sort of reminds me of a very scratchy pink wool sweater. There supposedly are blueberries and raspberries in this too, but I'm not detecting any blueberry—there may be the barest hint of raspberry in the drydown but I'm not positive that I'm not imagining it just because I'm tired of smelling musk and currants.
---
Fleur d'Iris is very unlike most other iris scents I've tried. It is not a rooty iris, but is supposed to represent the flower itself, which oddly has no scent. So, I suppose MPG must have been going for something blue…or purple. And that's why they made an iris scent smell like violet. To their credit, it's not a sweet violet-how odd would that be? If iris is anything, it is NOT sweet. And it is pretty linear and pretty boring. But very unoffensive, and actually might be an unexpected and nice choice for violet lovers seeking a less conventional, not sweet violet scent.
But I still think it should be called Fleur de Violette.
---
MPG's Fraiche Badiane is technically a men's fragrance but we all know how blurry those lines are in the scent world, particularly with respect to niche fragrances, and the notes sounded so interesting, I couldn't pass it up to sample. The top notes are very unique and a delightfully spicy, tangy combination: I smell lemon, star anise and basil. The citrus is a bit sweet, but the other notes lend a dry spice to it that works quite well. The drydown is not so nice. It grows rather dusty and almost mildewy the longer it stays on the skin. I'm finding this to be somewhat of a theme in the MPG fragrances I sample-wonderful top notes that turn dismal after a few moments. Perhaps it's my chemistry, or perhaps it's the particular chemical base that they use. I'd be interested to know if anyone else has found this to be the case. It doesn't always happen, I should clarify, but still…often enough to make me leery of MPG.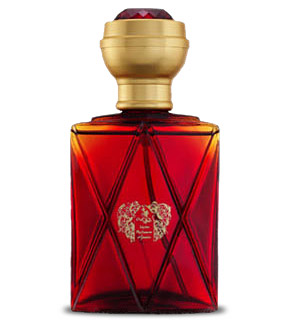 ---
I don't hear much talk about Freesia d'Or from fellow fragrance fiends, and that comes as little surprise, actually-in my sampling quest, I've come to think of MPG as a seriously overrated line, on the whole. Very expensive and mostly unimpressive. However, there are a few gems out there. Freesia d'Or is one of them. It is a very nice floral, redolent of slightly indolic jasmine, freesia, and neroli. The neroli keeps it from being too over the top, crazy heady floral, growing more and more prominent as the scent dries down. It is very pleasant, especially in the top notes (a theme for MPG, I know), but it remains tolerable to me even when the jasmine disappears and the neroli and a hint of sandalwood rule the day. For those that like neroli for its own sake, I imagine it would be even more appealing.
---
I hope no one is offended by this review, because I am not going to beat around the bush with this one. My sample of MPG's Magnolia Pourpre is a vile disappointment. (Note the pun…it was very much intended.) It is a sweet, powdery mess of a fragrance. Listen to the notes: magnolia, jasmine, rose, iris, lavender, white orchid and leather. Leather? Leather?! Who in their right mind would ever think putting leather with those white floral notes would be a good idea? Because let me tell you, it doesn't work. All that happens is the leather lends some sort of weird chemical vibe to the powder. And though it doesn't say there is a honey note in here, I insist there must be. I never have this kind of reaction to a powdery fragrance without there being a honey note. I smell rose and white orchid but the jasmine, magnolia, lavender and iris escape me. As the scent dries down, the powdery rose becomes more prominent. Blech. I can't sniff anymore-must…go…scrub…off!
---
What do you think it would smell like if someone dropped a ripe, juicy blood orange into a musty old armoire? MPG's Sanguine Muskissime, that's what. Seriously, what is going on here? The citrus accord in this fragrance is divine-it is both tart and sweet, and it captures every aspect of a blood orange. The top notes are almost too bitter, like the pith, but then it dries down a bit and you get a wonderful sweet, juicy fresh note. And yet, overlaying it all is this oppressive, dusty thing-is this the musk? Much reviled MPG base? Whatever it is, I wish they hadn't done it!
---
MPG's Eau de Camelia Chinois is an ode to the Camellia tree, not the flower, from which tea is made. This unique representation of "live" tea is a very interesting green fragrance. It opens on a very nice citrus note, tinged with fir tree. It's not piney-rather, it carries that crisply refreshing smell that accompanies the more resinous aspects of a fir tree. The basil, tea and musk notes grow stronger as the scent dries down, and it becomes quite soapy. Overall, I find this fragrance much more pleasant and original than most other MPGs I've sampled thus far, and I think it would work for both men and women.
page revision: 6, last edited: 23 Jul 2008 20:55