Parfums MDCI
Parfums MDCI..the fragrance house that charges you an arm and a leg for a bottle of perfume and then tops the bottle off with an armless, legless classical bust. I get annoyed with expensive packaging, and these folks are some of the worst offenders out there.
They do make some wonderful perfumes, though.
Today I'm testing Vepres Siciliennes. It is a fruity explosion. There is no other way to describe it. It opens with a somewhat odd mix of sweet citrus and raspberry and soapy musk. The soapiness soon fades and you are treated to a parade of summer fruits that are both sweet and tart-perfectly believable, in other words. I get some very mild grapefruit, peach, and plum, underlaid with a refreshing greenness. As it dries down, it grows less sweet and a hint of oakmoss emerges. Unfortunately, the fruit notes grow a touch chalky in the drydown as well, but the citrus notes make an interesting comeback towards the end. Of the myriad other notes said to be in this melange, I detect not a whiff. That's somewhat disappointing, since at $610 per bottle, I expect to smell every damn thing I'm promised. Here is the list: mandarin, grapefruit, peach, pepper, green leaves, cardamom, muguet, magnolia, jasmine, ylang ylang, rose, tuberose, heliotrope, osmanthus, raspberry, cloves, plum, coconut, musk, amber, oakmoss, cedarwood.
All told, Vepres Siciliennes is a very nicely done fruity fragrance. The problem is, I'm not generally inclined to smell like a fruit salad, however sophisticated it may be. If more of the floral or spice notes had made an appearance, I probably would be more interested in obtaining a decant of this scent. If you want to sample it or (gasp) buy a bottle, you can get it at Luckyscent. The bustless bottle is a relative bargain at $235 (ha).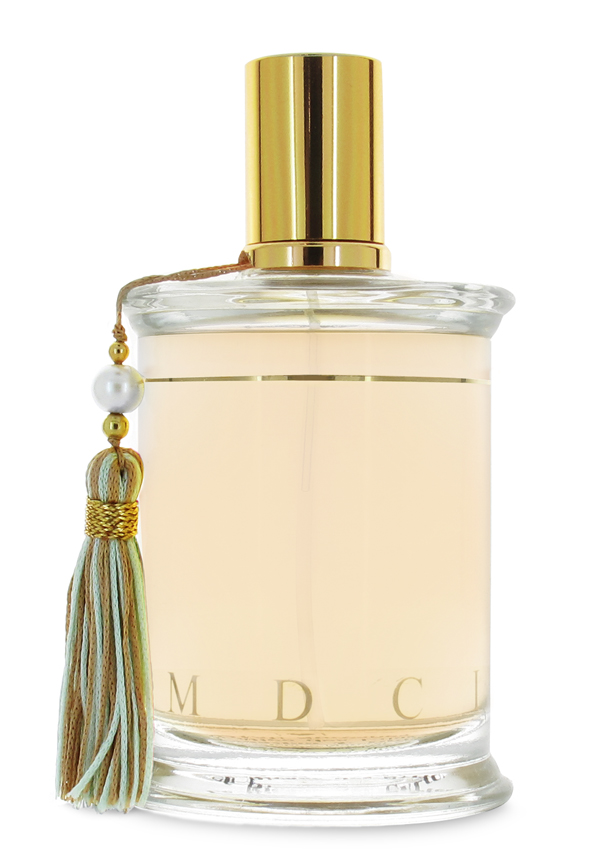 page revision: 0, last edited: 08 Apr 2009 23:17