Profumum
When I ordered a sample of Profumum Volo AZ 686, I had visions of a gardenia version of Serge Lutens Sarrasins. That is, I had heard that though the official notes for the fragrance should lend it a tropical, beachy vibe (gardenia, coconut, vanilla), it opens on something mysterious and entirely different-menthol or camphor or some other funky note. I was envisioning something ugly-pretty, a gardenia frozen in a chunk of ice. How refreshing, right? How perfect for summer. And then my sample came, and with all of the imagining I had done beforehand, I really hoped it would smell a little less like…insecticide.
Honestly. The top notes here smell like they are toxic. I had reservations about applying it to my skin, that's how convincing they are. It stayed like that for about 15 minutes, and while I could barely detect the gardenia ever so faintly withering in the herbicidal blast, I only recognized it because I knew it was supposed to be there. In the drydown, thankfully the funk fades. But never entirely. The vanilla emerges nicely, in a not too sweet almost play-doughy fashion that reminds me of heliotrope. It gets a bit powdery the longer it stays on your skin. But I tell you, if I did not feel compelled to dutifully test the arc of the scent thoroughly for everyone here, this one would have received the scrubbing treatment right away. It is that bad. And it gets worse: 100 ml of this concoction costs $240!
If you are curious about this strange potion, you can order a sample from www.luckyscent.com or www.theperfumedcourt.com.
Much good may it do you.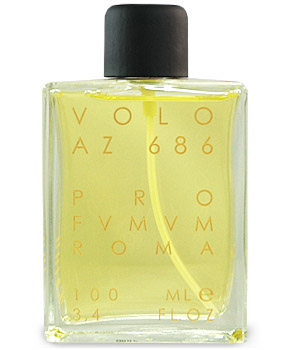 ---
Profumum's newest fragrance, Dambrosia, sounded dangerously fruity when I heard the notes: pear, almond, fig, sandalwood. I mean…substitute pie crust for the sandalwood and it sounds like a nice, rustic fruit tart or something. However…Profumums are always more interesting than they sound and they usually do something unexpected. So, of course I had to try it. And I'm so glad I did.
The pear is very present in the opening, tempered in its exuberant fruitiness by a powdery almond accord that reminds me more of heliotrope than the nut itself. Both notes fade fairly quickly into sandalwood. For a little while the sandalwood seems to totally take over the scent. It's quite dry, but ever so gradually I begin to smell the fig with its sweet green freshness. They go very well together, and they're very understated.
The thing is, as much as I'm enjoying sampling this, I don't feel quite right wearing it. It's not "me"-perhaps a bit too much sandalwood. I don't mind sandalwood, but I don't really gravitate towards it either.
Dambrosia costs $240 for 100 ml, and you can buy it at Luckyscent.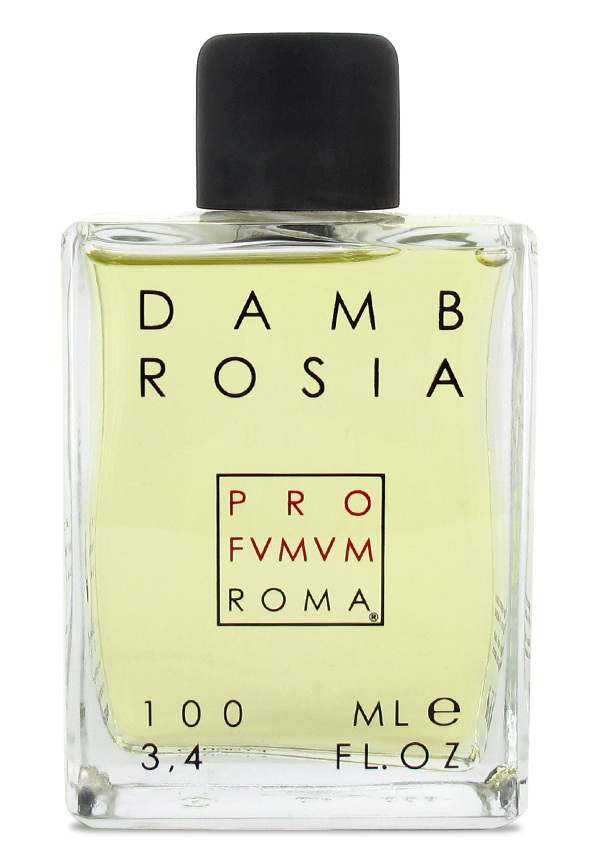 page revision: 1, last edited: 31 Aug 2008 20:02