Vero Profumo
Swiss perfumer Vero Kern has been making waves in the fragrance world recently with her line of pure parfums. Her scents are billed as unique, and made from the finest materials available. Today I'm testing Rubj. The official notes are a short list: Moroccan orange blossom, musk, and Egyptian jasmine. Rubj has been undergoing some interesting, but subtle changes on my skin. When I first applied it, it smelled like candied orange peel. Very sweet, very citrus, but not much of a floral character whatsoever. As it dried down, the jasmine started to peek out, but sadly for a very short while. The longest lasting permutation on my skin reminds me of the pith of an orange. It's lost its sweetness and is very bitter. The musk is not readily apparent to me at all.
While I do appreciate that Kern was able to wring this much scent development out of so few ingredients, I can't get into this one very much. Each stage is a bit too much for my nose-it is at first overwhelmingly sweet, and then at the end overwhelmingly bitter. What I would have enjoyed more is a nice balance between the two, with more attention to the jasmine and musk. There is room for a scent to develop (ie, not be completely linear) while still retaining balance. Andy Tauer, another Swiss perfumer, is a master at this.
Beginning very recently, Luckyscent has started carrying Vero Profumo's line. They are quite expensive: $185 for a mere 7.5 ml of extrait, and $305 for 15 ml.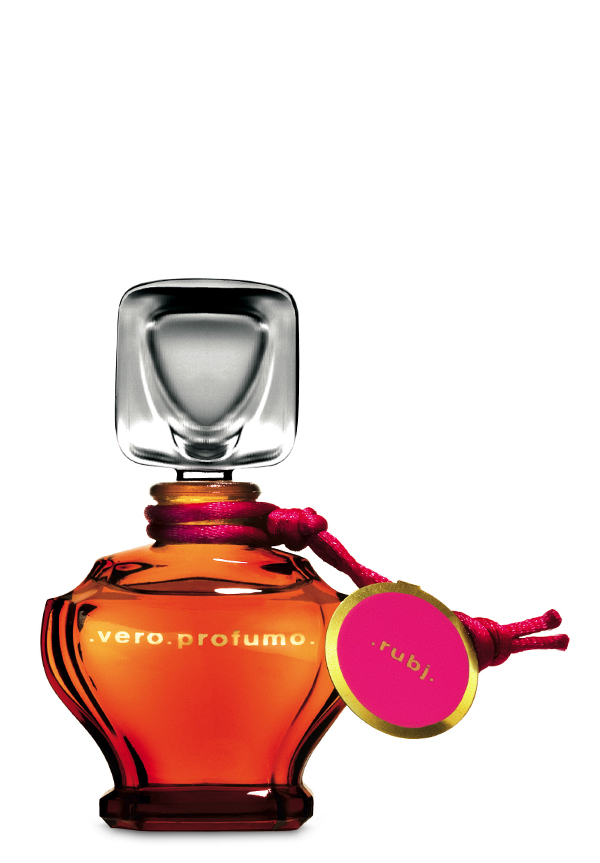 ---
I decided to sample Kiki with the trepidation that accompanies the sure knowledge of impending true love and an $185 price tag for said love. Kiki is billed as a new interpretation of lavender, with caramel and fruits to infuse it with warmth where otherwise coolness predominated. I already have a lavender love, and it does the hot-cold thing too: Tauer's Reverie au Jardin. So, you can see why I thought Kiki would be a sure thing.
That just goes to show I should never take anything for granted in fragrance. Kiki nauseated me from the very beginning. Lavender should not be caramelized, I've decided. Nuh oh, no way, not ever. It was sweet, but it also smelled like cheap after shave. I couldn't pick out any individual fruit notes, aside from a hint of something overripe, and I'm not sure if the after shave effect can be attributed to Kern's musk or lavender or the combination. All I know is, I'm breathing a sigh of relief right now, mixed with some wistfulness. It's been a while since I've found any new fragrant loves, but at the same time, how nice not to feel pressed to buy something…especially something this ridiculously expensive per ml.
And how nice to have finally scrubbed that tenacious brew off my wrist.
page revision: 1, last edited: 30 Sep 2008 17:36